Plastic Canvas is, by far, the easiest needlework craft and a plastic canvas project can progress very quickly which makes it an awesome Christmas craft. Any of these adorable plastic canvas Christmas Ornaments in this pattern book, would make a lovely Christmas gift or Christmas decoration.
I'm sorry, but this item is currently sold out!
There are directions for 13 different Christmas ornaments in this pattern book. I have no doubt you will want to make them all! The real question is, how many sets will you make and give this Christmas?
The little plastic canvas penguin ornaments truly are adorably huggable and the plastic canvas snowman snow globe is beautiful! For me personally, the plastic canvas ribbon candy ornament brings back wonderful memories of Christmas at my grandmother's home, while the plastic canvas gingerbread house and gingerbread men ornaments simply tug at my heart and beg to enchant my home. Oh, and that little plastic canvas Rudolph reindeer! Why, he is just too cute!!!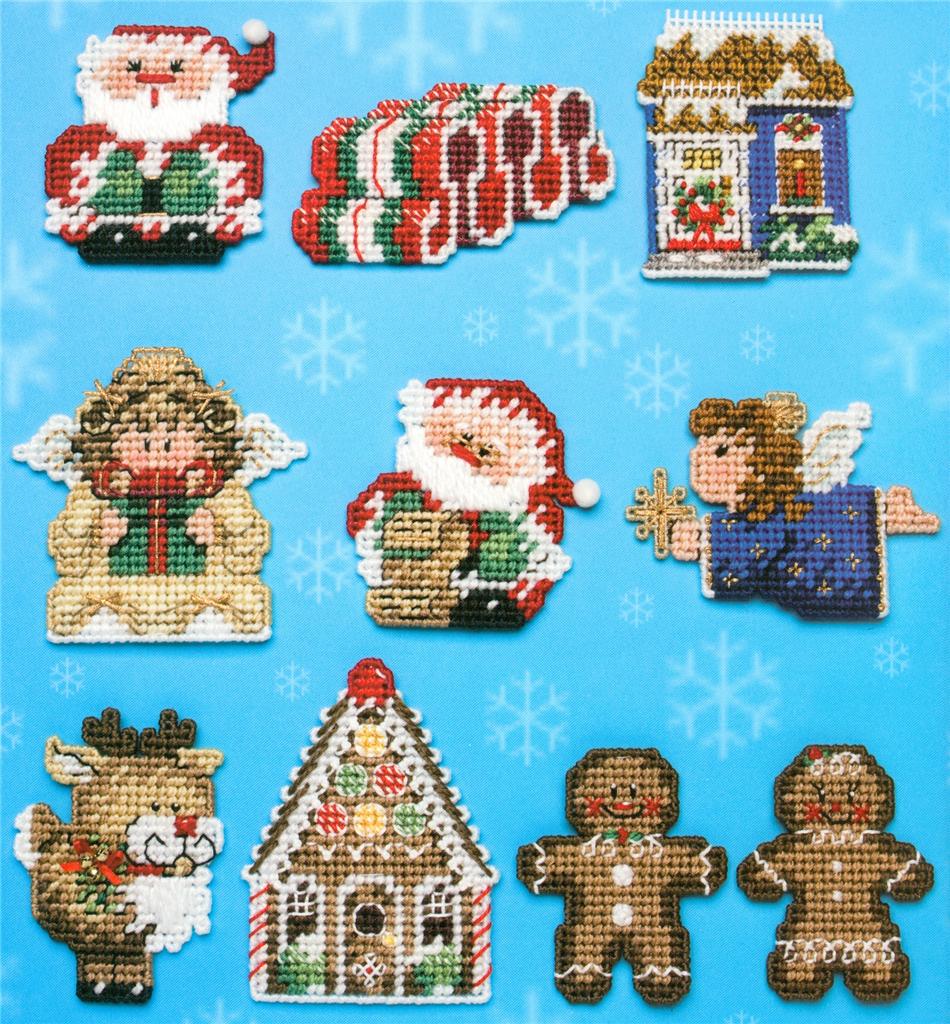 Yes, handmade gifts are fabulous gifts to give and to receive for Christmas and these plastic canvas ornaments would be fast and easy to make.

Each time the recipient looks at your gift, they will think of you and treasure the time and work you took to make a special gift just for them.

I can't help but wonder though, which huggable Christmas ornament is your favorite or brings back special memories for you?
Buy this Plastic Canvas Pattern Book Now:
Plastic Canvas Huggable Christmas Ornaments Pattern Book
Note: The author may receive a commission from purchases made using links found in this article. "As an Amazon Associate I earn from qualifying purchases."