There is truly nothing more beautiful than a handmade crochet Christmas decoration! I especially love the crocheted decorations made with white crochet thread. Something about the combination of a delicate crochet stitch and white crochet cotton, just seems so pure, fragile and heavenly.
I guess that is why I love "A Crochet Christmas" so much. It is full of crochet patterns that recommend size 10 white crochet cotton. Each finished decoration is stunningly gorgeous and will make a beautiful addition to your Christmas decor or a lovely cherished gift.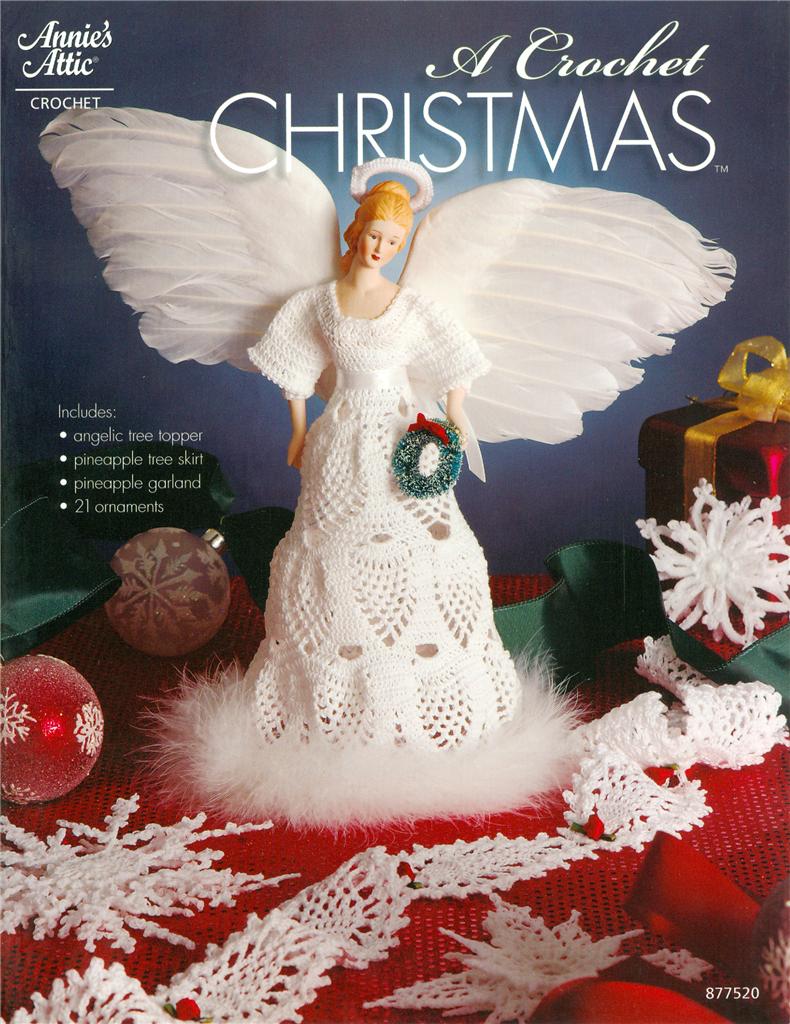 I'm sorry, but this item is currently sold out!
An experienced crocheter will be able to tell at first glance that there are several patterns, including the angel on the front cover, that require an intermediate skill level, but there are also several easy patterns included in the book.
Each of the crocheted ornaments pictured below, are rated as easy skill level, as well as the garland in the photo above.
Either of these handmade decorations would be a precious treasure that could be handed down for many generations.
Buy this Crochet Pattern Book:
A Crochet Christmas
Note: The author may receive a commission from purchases made using links found in this article. "As an Amazon Associate I earn from qualifying purchases."